AlphaHRC is involved in Basic research, clinical research and epidemiological study. We undertake Phase II, Phase III and post marketing clinical research. We are actively involved in a medical research in india and campaign to prevent childhood obesity called CHOP programmes.
Our collaborators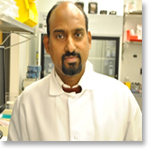 Director, Islet Core
Associate Director, Clinical Islet Transplant Program
Schulze Diabetes Institute
Assistant Professor of Surgery
Department of Surgery
Division of Transplant Surgery
University of Minnesota,
Minneapolis, MN, 55455, USA
Collaborative Study:
Pancreatic islets cell auto, allo and xeno-transplantation for the treatment of diabetes

Stem cell based therapy for diabetes treatment

Islet biology experiments for type 2 diabetes
Link:
http://www.diabetes.umn.edu/faculty_staff/balamurugan/home.html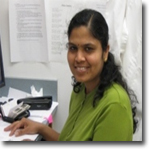 Assistant Professor
Department of Molecular Physiology and Biophysics
School of Medicine
Vanderbilt University
Nashville, TN, 37232, USA

Collaborative Study:
Beneficial effect of dietary fish oil on insulin resistance.

The role of dietary fatty acids in modulating obesity-associated metabolic disorders.

Studies on obesity, insulin resistance, atherosclerosis and diabetes.
Link:
http://www.mc.vanderbilt.edu/root/vumc.php?site=Hasty_Lab&doc=16383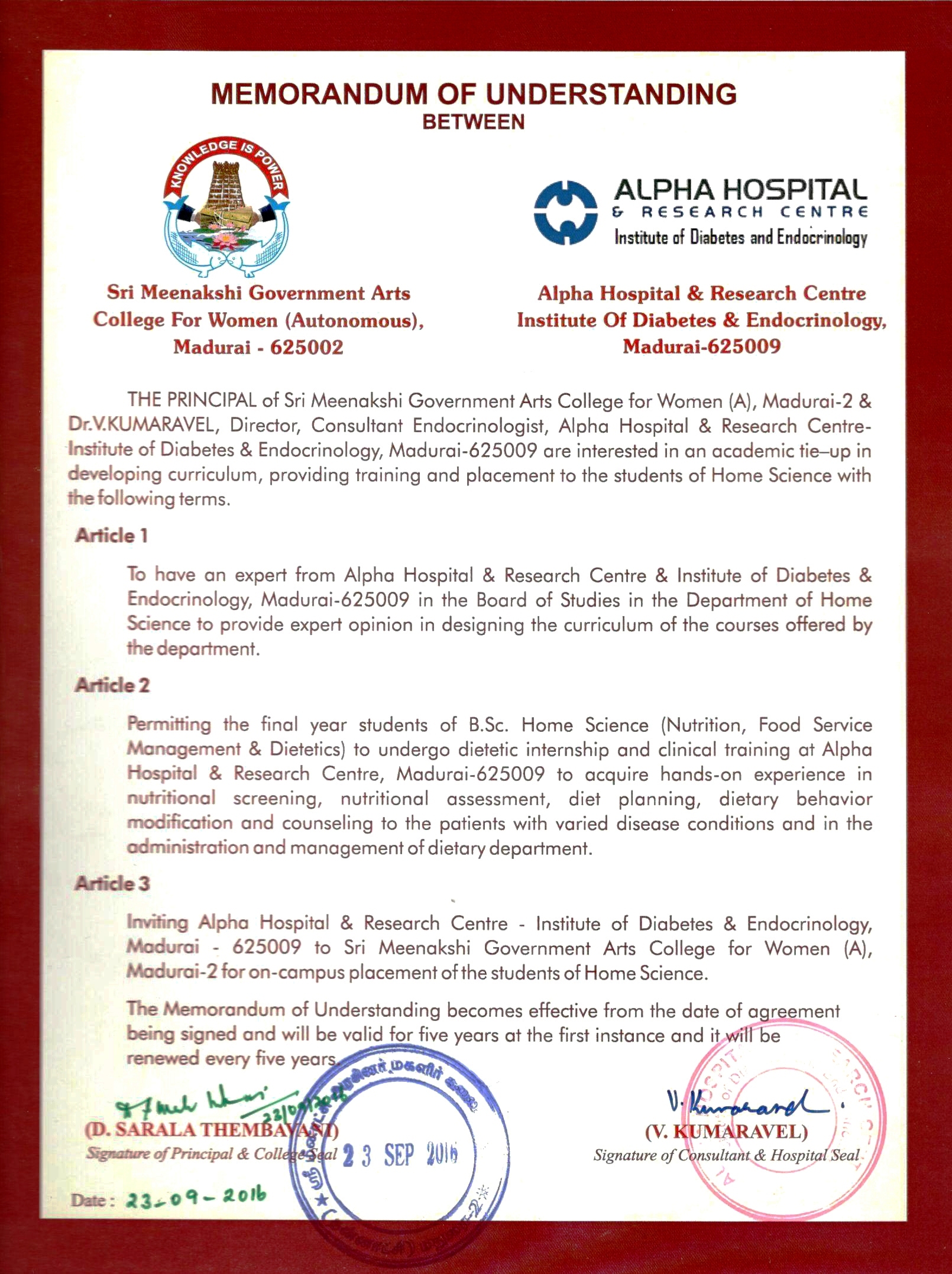 Principal
Sri Meenakshi Government Arts College for Women (Autonomous),
Madurai - 625002

Article 1
To provide expert opinion in designing the curriculum of the courses offered by the department.
Article 2
Permitting the final year students of B.Sc. Home Science (Nutrition, Food Service Management & Dietetics) to undergo dietetic internship and clinical training at Alpha Hospital & Research Centre to acquire hands – on experience in nutritional screening, nutritional assessment, diet planning, dietary behavior modification and counseling to the patients with varied disease conditions and in the administration and management of dietary department.
Article 3
Inviting Alpha Hospital & Research Centre for on campus placement of the students of Home Science.